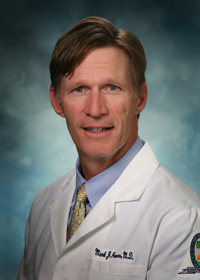 Address:
Florida Orthopaedic Specialists
9077 South Federal Highway
Port St Lucie, FL 34952
Dr. Mark Powers, the founding member of Florida Orthopaedic Specialists, is a board-certified and fellowship trained orthopaedic surgeon who received his undergraduate and medical degrees from Georgetown University. He completed his general surgical training at Georgetown University Medical Center and his orthopaedic surgical training at Brown University, Rhode Island Hospital. Dr. Powers received subspecialty training in Sports Medicine at the Salt Lake City Center of Sports Medicine in Utah, and completed a fellowship in Total Joint Replacement and Adult Reconstructive Surgery at the University of South Florida in Tampa.
Dr. Powers specializes in the repair and reconstruction of injured and arthritic joints, and offers the most recent advances in total joint replacement, arthroscopy, rotator cuff surgery, and anterior cruciate ligament repair. He is one of the pioneers of the muscle sparing surgery of the hip and knee, which results in significantly less pain and a much faster recovery to normal activities.
Dr. Powers developed the St. Lucie County Sports Medicine program and served as the physician for the Golden Bear Golf Tour. He was a member of the St. Lucie Medical Center Board of Trustees and Medical Executive Committee.