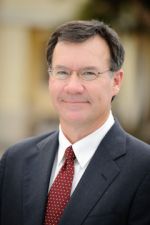 Address:
Coastal Orthopaedic & Sports Medicine
7710 South U.S. Highway 1
Port St Lucie, FL 34952
Dr. Shute is a Board Certified Orthopaedic Surgeon. He completed his Residency in Orthopaedic Surgery at the Cleveland Clinic. His Fellowship training was accomplished at the University of Texas' Houston Health Science Center/ Baylor Medical Center. His training encompassed state-of-the-art procedures in joint replacements, arthroscopy, fracture care, and the treatment of foot, ankle, and knee disorders.
Dr. Shute is trained int he newly developed ConforMIS Partial and Total Knee Patient-Specific joint replacement surgery.  He has extensive experience with muscle sparing hip and knee replacements technique, resulting in less pain and faster recovery time for the patient.
Dr. Shute is a Fellow of the American Academy of Orthopaedic Surgery and a member of the Florida Orthopaedic Association.  With over thirteen years of experience, Dr. Shute is available to provide quality care for all of your orthopaedic needs and is on staff at Martin Memorial Hospital, St. Lucie Medical Center, Lawnwood Regional Medical Center, and Tradition  Medical Center.
Dr. Shute wants his patients to be well informed and involved in their treatment options. He takes great pride in offering the most modern and innovative treatments for orthopaedic problems.