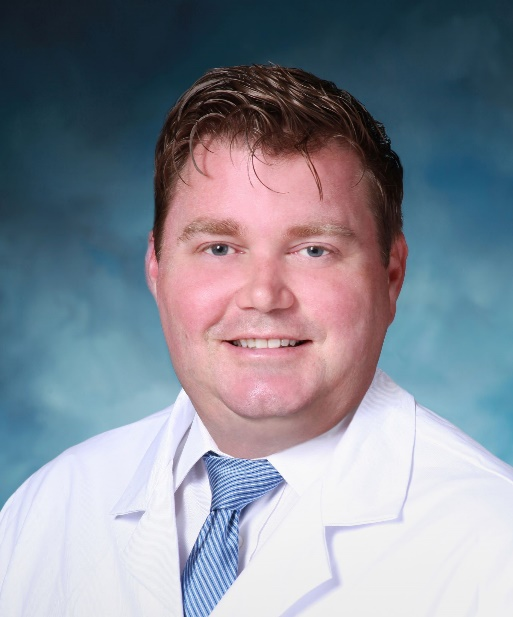 Address:
Florida Orthopaedic Specialists
9077 South Federal Highway
Port St Lucie, FL 34952
Edward J. Southard, MD is a board eligible, fellowship trained orthopaedic surgeon with special interest in the management of pathologic conditions of the shoulder and elbow.  Dr. Southard completed the prestigious shoulder and elbow fellowship under the tutelage of Dr. Mark A. Frankle at the renowned Florida Orthopaedic Institute (FOI) in Tampa, FL.  During his time at FOI, Dr. Southard was also afforded the opportunity to further his Orthopaedic Trauma and Sports Medicine experience working alongside many other nationally revered experts in their respective fields.
Dr. Southard's clinical interests are in treating arthritis of the shoulder and elbow utilizing both traditional, as well as minimally invasive techniques, injuries to the rotator cuff and shoulder girdle, arthroscopy, sports related injuries, traumatic injuries (fractures), in addition to providing general orthopaedic care.
Additionally, Dr. Southard is a member of the American Shoulder and Elbow Surgeons (ASES), Orthopaedic Trauma Association (OTA), Arthroscopy Association of North America (AANA) and the American Academy of Orthopaedic Surgeons (AAOS).  He has served these professional societies as both an active committee member, as well as volunteers as a peer reviewer for the Journal of Shoulder and Elbow Surgery.
Prior to joining Florida Orthopaedic Specialists, Dr. Southard served as a commissioned officer in the United States Air Force and currently remains an active reservist.
"I like to take a conservative approach to treating my patients, while simultaneously taking the time to listen to what they need based on their individual goals.  Orthopaedic Surgery is an ever-advancing field of medicine, and it's the Orthopaedic Surgeon's job to be in the business of improving mobility for our patients, however with the understanding that each patient's condition requires special, individualized attention.  It is for this very reason I am proud to be a resident of Florida's Treasure Coast and look forward to keeping our community vibrant and energetic."
In his spare time, Dr. Southard likes to remain active as well.  He is passionate in teaching and playing lacrosse with his son, getting out on the water, or simply running around the beach with his dog.
Education
Undergraduate: B.S. in Education, Hofstra University, Hempstead, NY
Post-Baccalaureate Pre-Medical Program: Columbia University/Stony Brook University, NY
Medical: Stony Brook University, Stony Brook, NY
Training
Orthopaedic Surgery:  New York Presbyterian-Weill Cornell Medical College, New York, NY
Shoulder and Elbow Fellowship: Florida Orthopaedic Institute, Tampa, FL
Professional Affiliations
American Academy of Orthopaedic Surgeons
American Shoulder and Elbow Surgeons
Arthroscopy Association of North America
Orthopaedic Trauma Association
Hospital Affiliations