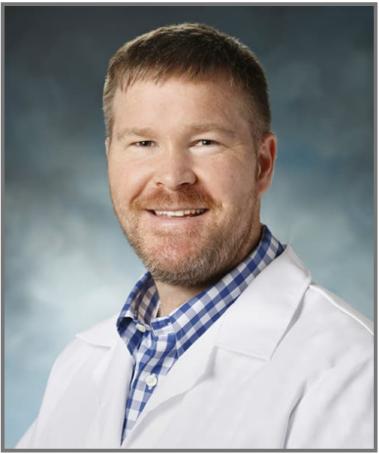 Williams, Jason, DO, FAAPMR
Address:
Florida Orthopaedic Specialists
9077 South Federal Highway
Port St Lucie, FL 34952
Jason P. Williams, DO is a Board-Certified Physical Medicine & Rehabilitation physician and a fellowship trained Pain Medicine physician specializing in non-surgical musculoskeletal, orthopaedic, interventional spine and joint procedures. He has focused his medical practice on non-surgical neck and back pain, joint pain, and musculoskeletal rehabilitation. He performs axial spine injections, radiofrequency ablations, neurolytic blocks, spinal stimulator trials, large, medium and small joint injections to relieve pain. In addition, he works with physical therapy, occupational therapy, prosthetics, orthotics and bracing.
Dr. Williams earned his Medical Degree from Virginia College of Osteopathic Medicine. He completed his internship and residency at the University of South Florida and was the Chief Resident in PM & R. He has also completed his Pain Medicine Fellowship at Eastern Virginia Medical School. He has trained at Tampa General Hospital, Moffitt Cancer Center, James A Haley Veterans Hospital, Hampton VA, and Norfolk General Hospital.
Dr. Williams spent four years of active duty in the United States Marine Corps as an infantry Marine. He served two years as a member of the Fleet Antiterrorist Security Team in Norfolk, Virginia, and two years with 2nd Battalion 7th Marines Weapons Company in Twentynine Palms, California.
Education
Undergraduate:Virginia Commonwealth University, Richmond, VA
Medical:Virginia College of Osteopathic Medicine, Blacksburg, VA
Training
Internship & Residency:University of South Florida (PM&R), Tampa, FL
Fellowship:Eastern Virginia Medical School (Pain Medicine), Norfolk, VA
Professional Affiliations
American Academy of Physical Medicine and Rehabilitation (AAPMR)
Florida Osteopathic Medical Association (FOMA)
Florida Society of Interventional Pain Physicians (FSIPP)
American Board of Physical Medicine and Rehabilitation (ABPMR)
Hospital Affiliations